Strategies for
a better
tomorrow
Strategies for
a better
tomorrow
DPX is about
the why, the how
and the now.
We founded dpx to combine our strategic expertise with the impact driven implementation experience of the dan pearlman group.
We offer consultancy for the ones who dare to change.
Strategies with an impact
Brands that matter
Sustainable change
We know that the best solutions are never made in silos.
We brought together experts and enabler for the future of brands, destinations, leisure and work.
And we value our clients and partners for being part of a better tomorrow:
Purpose drives change
Climate change, resource depletion and demographic changes pose growing challenges for companies and institutions. More than ever, they need to take a stance and assume social responsibility. Moving from knowledge to action requires an overarching vision, clear goals and the right strategy. Especially in disruptive times, more and more people are asking the question "Why?" A meaningful purpose creates trust, provides orientation and bundles strengths. Only with clear values is it possible to identify with a brand and act in the spirit of the brand.
Brands are
experiences are brands
Real experiences play a prominent role. They connect people with each other and create emotional relationships between people and brands. In a digitalized and globalized world, every physical brand experience must therefore be able to be seamlessly extended into the digital and virtual dimension. In a digitalized world, shared experiences that work consistently in physical, digital and virtual spaces create a new form of community. This must be experienced by customers and employees alike: sensually, consistently and distinctively.
new work is hybrid
The new way of working requires a new work culture. A culture that puts people at the center. New Work must be developed from the culture of the brand. Innovation, diversity and new leadership are important pillars. This strengthens the integration and retention of employees at every point of the employee journey. Digital work often leads to physical distance. To prevent distance from becoming distancing, companies and institutions need a strong, living culture. This also contributes to winning the battle for current and future employees in the "war for talent." Brands must also offer relevant added value as employers. This is about culture, communication, cooperation and the right spatial framework for work.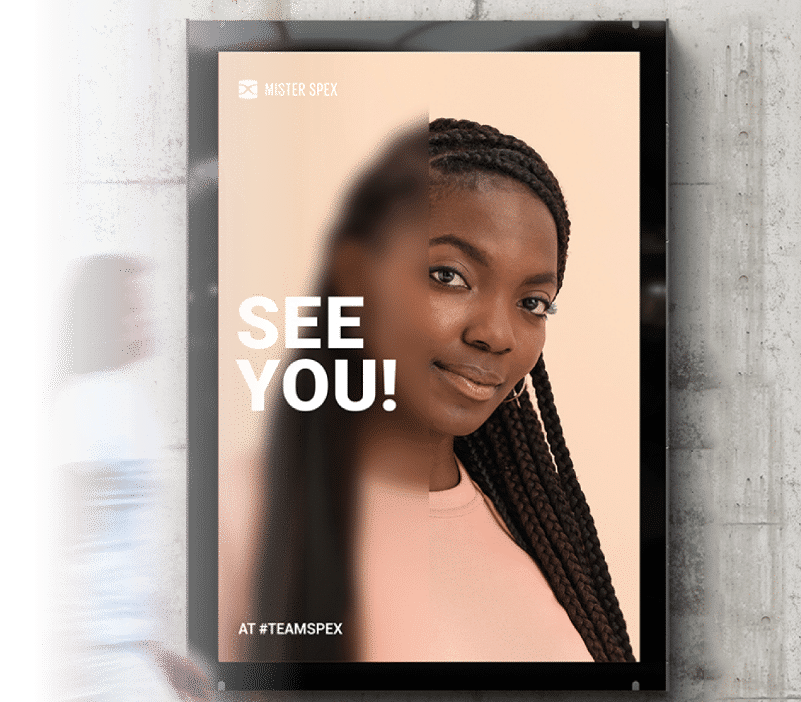 LETS CREATE A
better future together